Candied Bacon Jalapeno Poppers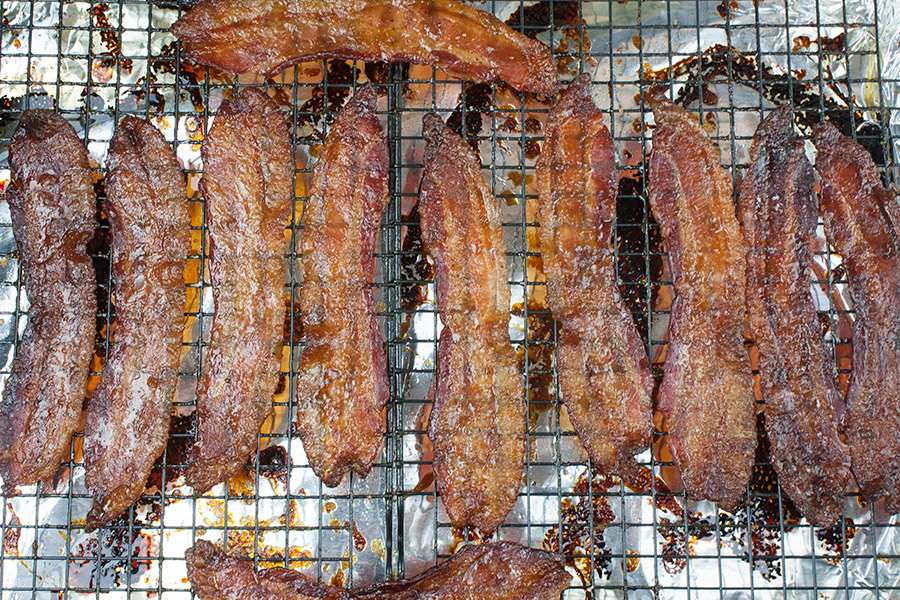 Author:
Don't Sweat The Recipe
12 Sliced Thick Cut Bacon
½ Cup Dark Brown Sugar
¼ tsp Fresh Ground Pepper
4 oz Cream Cheese
1 Cup Sharp Cheddar Cheese, shredded
2 Jalapenos, diced
Preheat oven to 325 degrees
Place 12 slices of bacon in bowl
Add brown sugar and fresh ground pepper
Stir until bacon is covered in brown sugar
Bake for 50-60 minutes
Allow to cool, dice into small pieces
Add diced candied bacon, diced jalapenos, cheddar cheese, and cream cheese to a bowl
Mix until combined
Spray mini muffin pan with cooking spray to avoid sticking
Place one wonton wrapper in each cup, forming it to the cup gently, to prevent tearing
Add 1 Tablespoon Jalapeno Poppers filling to each cup, distribute evenly any extra filling if needed
Bake 8-10 minutes at 350 degrees.
Remove from oven, add bacon and jalapeno garnish, if wanted.
Serve and enjoy!
Recipe by
Don't Sweat The Recipe
at http://dontsweattherecipe.com/candied-bacon-jalapeno-poppers/