One Pan Spanish Chicken and Rice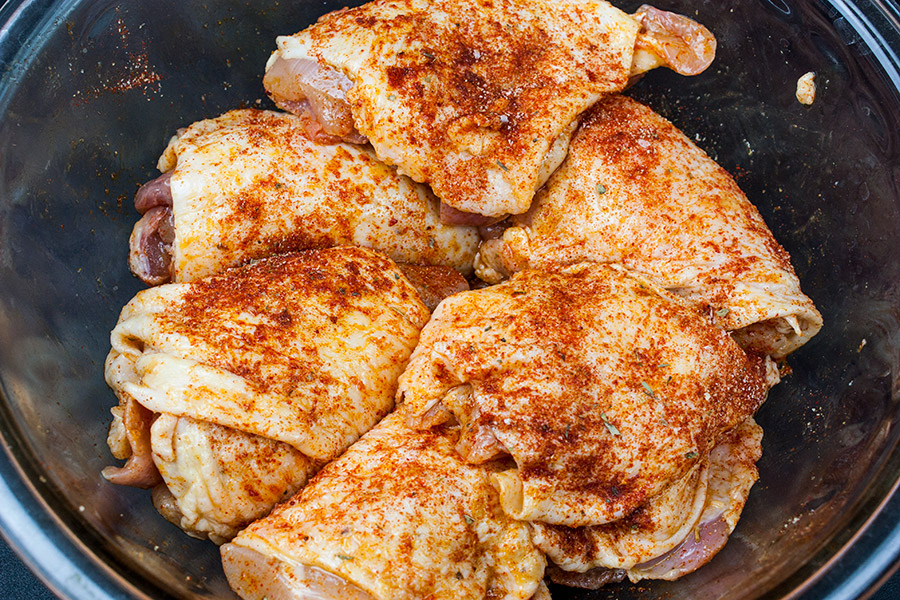 Author:
Don't Sweat The Recipe
6 boneless chicken thighs, (skin on)
2½ tablespoons olive oil, divided
1 cup uncooked white rice
2¼ cups low sodium chicken broth
2 lemons, divided (some for garnish)
¼ cup green onions, diced for garnish
Spanish seasoning mix:
2 teaspoons smoked paprika
1 teaspoon garlic powder
1½ teaspoon kosher salt
1 teaspoon ground cumin
1 teaspoon chili powder
¼ teaspoon Italian seasoning
In a small bowl whisk together all ingredients for the Spanish seasoning mix. Divide in half and set aside.
Place chicken in a medium bowl. Drizzle with 1½ tablespoons oil, then toss to coat well. Use half of the prepared seasoning mix to rub on both sides of each piece of chicken. Cover and refrigerate to marinate for at least 1 hour or more.
Drizzle a large ovenproof skillet with remaining 1 tablespoon of oil and bring to medium heat. Sear chicken for 2-3 minutes on each side until browned. Transfer to a plate.
Add rice, chicken broth, juice from ½ of the lemon, and remaining seasoning mix and stir to combine. Place the chicken on top of the rice. Cover and simmer for 20-25 minutes until liquid is absorbed, rice is tender, and chicken is cooked through.
Preheat the broiler of your oven, remove the lid from the skillet, place in the oven for 3-4 minutes to crisp the chicken.
Garnish with lemon slices and chopped green onion, serve immediately.
Calories:
335
Fat:
16
Carbohydrates:
28.3
Sugar:
0.9
Protein:
19.1
Recipe by
Don't Sweat The Recipe
at http://dontsweattherecipe.com/one-pan-spanish-chicken-and-rice/