Fast And Easy Shrimp Piccata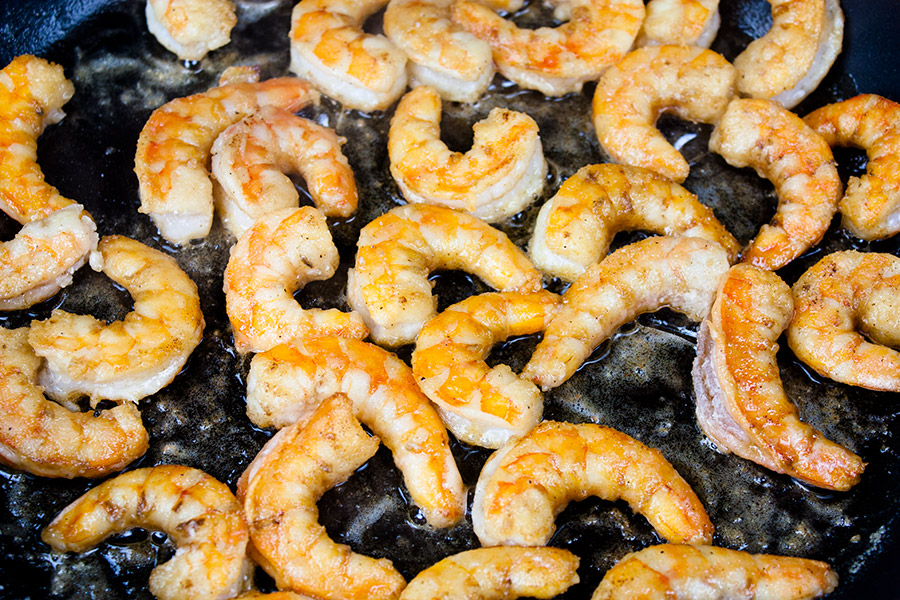 Author:
Don't Sweat The Recipe
1 pound medium shrimp, peeled & deveined
8 ounces uncooked pasta
¼ cup flour
¼ teaspoon salt
¼ teaspoon fresh ground pepper
Juice of 1 lemon
Zest of 1 lemon
2 cloves minced garlic
3 tablespoons capers, drained
5 tablespoons butter (divided)
½ cup dry white wine
Salt & pepper, to taste
¼ cup fresh parsley, chopped
Parmesan cheese to garnish
Boil a pot of salted water. Cook pasta according to package directions.
While the pasta is cooking, add the first 3 tablespoons of butter to a large skillet over medium heat.
In a medium bowl, whisk the flour, salt, and pepper together. Toss the shrimp in the flour to lightly coat. Shake off excess.
When the butter is hot, add the shrimp to the pan and cook them for 1 minute on each side. Do NOT overcrowd the pan. This might have to be done in two batches. Remove to shrimp from the pan.
Add the garlic to the skillet and cook for about 1 minute.
Deglaze the pan with the lemon juice, zest, capers, remaining 2 tablespoons of butter, and white wine. Cook for 2 minutes, then add the shrimp back in.
Cook for another 1-2 minutes until the shrimp are cooked through. DO NOT OVERCOOK.
Season to taste with salt & pepper, and add the fresh parsley.
Toss with the cooked and drained pasta. If desired, add the reserved pasta water to increase the sauce a little.
Serve immediately.
You may substitute the white wine with chicken stock or water. It will change the taste.
Recipe by
Don't Sweat The Recipe
at http://dontsweattherecipe.com/fast-easy-shrimp-piccata/