Chicken Gyros
I have found my new favorite chicken meal!!!!  This chicken gyros recipe is the B O M B! It's a little time involved, if you make your own flatbread.
The marinade for the chicken is so flavorful.  I have been known to just marinate chicken with this recipe and make some side dishes.
We marinated and then skewered the chicken tenders for the grill. I prefer a chicken tender to a solid breast.  More marinaded flavor and more char on the meat.
The tzatziki sauce is the key for me in this recipe.  So fresh and flavorful.  The leftover sauce went on our sandwiches for the next week.
The first few times I made this recipe I was too intimidated to make the naan flatbread.  I just served it with store bought pita bread.
Click here for the Naan Flatbread recipe
If you have the time go ahead and brave the naan flatbread recipe.  It wasn't that difficult and was a million times better than store bought.

Chicken Gyros
Author:
Don't Sweat The Recipe
Ingredients
CHICKEN
2 medium lemons cut in wedges
⅓ cup olive oil
8 garlic cloves crushed
2 tsp oregano
2 tsp. salt
½ tsp. pepper
3 lbs. boneless, skinless chicken breasts or tenders
TZATZIKI SAUCE
.
1 cup plain yogurt
½ cup sour cream
½ cup mayo
1 whole hothouse cucumber finely grated (squeeze off juice)
2 tsp. garlic (2 cloves)
¼ tsp. salt
1 tsp. dried dill (or fresh)
¼ cup fresh parsley
1 tsp. fresh lemon juice
½ tsp. white wine vinegar
Instructions
GYRO CHICKEN: Gently squeeze lemons into a large re-sealable plastic bag, leaving lemon wedges in the bag. Add ingredients & shake. Add chicken & turn to coat. Seal bag & fridge for 2- 4 hrs. turning occasionally. Remove chicken and grill over medium heat until juices run clear.
TZATZIKI SAUCE: In a food processor grate cucumber (or hand grate). Place grated cucumber in a clean kitchen towel and squeeze excess moisture out. Mix all sauce ingredients together and let sit for the flavors to combine. Serve over Gyros with tomatoes, onions and lettuce.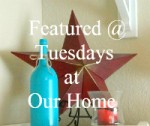 Adapted from chef-in-training