Chicken Pot Pie
Chicken pot pie is one of those all time comfort foods, right?  I never liked it much because I always thought of it with canned peas and carrots, bleh!  I can't stand that stuff.  This chicken pot pie recipe contains NO canned anything and is the BOMB.  It's easy to make and oh my goodness is it delicious.  The family raved about this dish.  It's elegant enough to serve dinner guests yet also casual enough for a weeknight meal with the family.
You can use left over chicken, rotisserie chicken or you can saute chicken until browned and cooked through, then remove from pan. Saute veggies until tender, add cognac, flour, stock and cream.  Add chicken, peas and seasonings to the pan, combine.  You can put it in a 9×13 casserole or you can put it in oven safe individual dishes.
Pour pie filling into the desired pan or pans. Cut slits in the pastry. Lay puff pastry over pan and crimp/press pastry down around the edge to seal.   Brush pastry with egg wash and bake.  Be sure you place the baking dish/dishes on a baking sheet.
Let cool for about 15 minutes before serving.

Chicken Pot Pie
Chicken pot pie is comfort food at it's best!
Author:
Don't Sweat The Recipe
Ingredients
6 tablespoons butter, unsalted
2 large shallots, chopped
1½ pounds potatoes, peeled and cut into 1-inch cubes (about 3 medium russet potatoes)
5 medium carrots, cut into 1-inch pieces
⅓ cup cognac
6 tablespoons all-purpose flour
2 cups chicken stock
¾ cup heavy cream
5 cups chicken, cooked (roasted or poached)
1 cup frozen green peas
3 teaspoons dried parsley
2 teaspoons dried thyme
½ teaspoon dried sage
2 teaspoons salt
1 teaspoon black pepper
1 sheet frozen puff pasty, thawed
1 egg yolk + 1 teaspoon water for egg wash
additional salt and pepper to taste
Instructions
Preheat oven to 425-degrees F. (If making ahead skip this step.)
In a stock pot or dutch oven, melt the butter over medium-high heat.
Add shallot, potatoes, carrots, and a few pinches of salt and pepper; cook, stirring occasionally, until tender; about 10-15 minutes.
Add cognac, and cook for 1 minute.
Stir in flour and cook for about 1 minute until combined well.
Add chicken stock and heavy cream. Combine well and bring to a simmer for about 2-minutes, stirring until mixture thickens.
Add chicken, peas, parsley, thyme, sage, salt and pepper, and combine well.
Transfer mixture to desired pan or individual dish. (If preparing ahead, let cool and refrigerate to re-heat later.)
When ready to bake, whisk together the egg yolk and 1 teaspoon of water.
Cut thawed puff pasty 1-inch larger in diameter than the individual dish/pan, and cut out a 1 inch slit or hole in center for venting.
Center cut puff pastry over dish and crimp down around edge of dish to seal.
Brush top of pastry with egg wash.
Bake in 425-degrees F oven on baking sheet for 10 minutes, then cover lightly with aluminum foil and continue baking for another 20-25 minutes.
Allow to cool for about 15 minutes before serving.
Notes
The filling can be made ahead of time and stored in the refrigerator until ready to bake.
– See more at: http://www.lifeonlakeshoredrive.com/p/photo-bucket.html#sthash.7tTNRJb3.dpuf
" />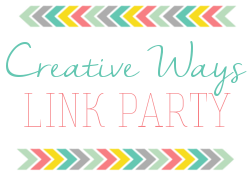 Recipe adapted from SheWearsManyHats